How can you schedule a BIT query to run and be delivered to your BI inbox?
Scheduling a BIT document allows you to run the query at a specific time and file type, as well as have it delivered to a specific location.
To schedule a BIT document to be delivered to your BI Inbox:
On the Documents tab page, navigate to the document you would like to schedule.
Either right click the document, or with it selected, choose More Actions drop down arrow and then select Schedule.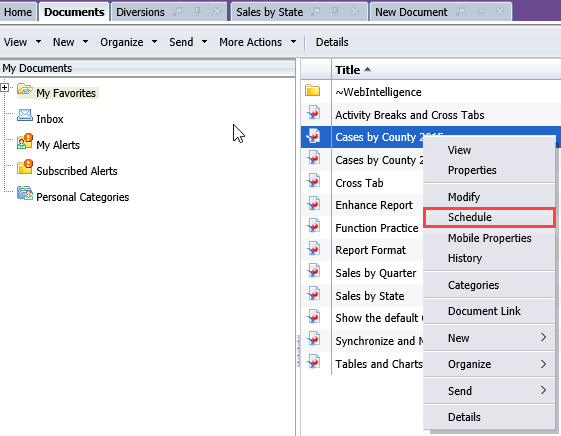 On the Schedule page, users can modify the Instance Title, Recurrence and Destinations. To have the instance delivered to your BI Inbox, under Destinations, select BI Inbox.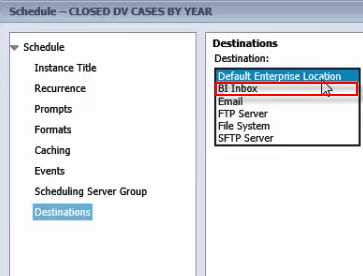 Important Notice: Email is appropriate for non-confidential data only, such as aggregate numbers. BI Inbox can be used to send reports to another BIT user with the same security authorizations as the sender.






RN id: 2453