How do I update the Status of a Warrant?
Select the Warrants tab on the appropriate case: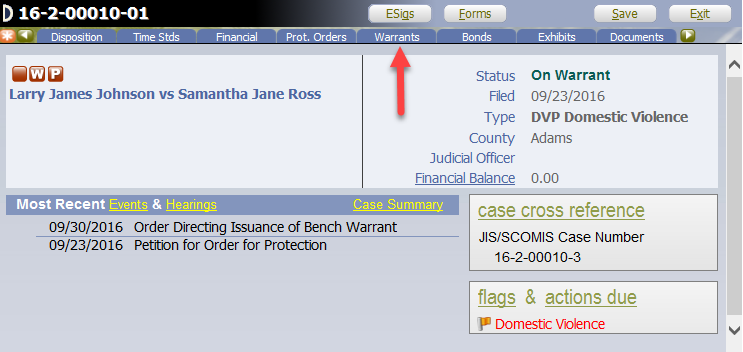 Select the current status of the Warrant. In this case there was an Ordered Bench Warrant.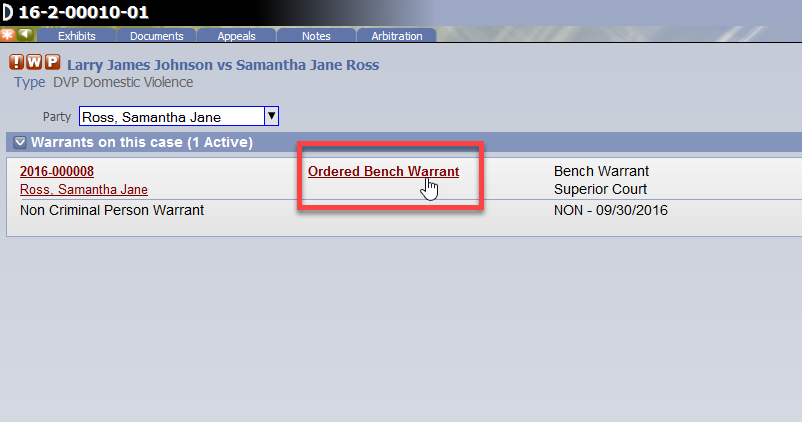 Find the Status field (the Status auto-defaults to the current warrant status)
click the Plus + sign:

From the Status drop-down menu, select the appropriate Status change:
In this instance we are going to select Quashed Bench Warrant.

Once the "Quashed Bench Warrant" is selected, a new line will display above the "Ordered Bench Warrant" showing the Date, Time, Status and Location. The status field now displays Inactive as shown below:
To complete the process, click Save.

After saving, the system will bring you back to the Warrants tab with the changed status.

The next step is to add the event on the Events tab.
click the Plus + sign to add an Event.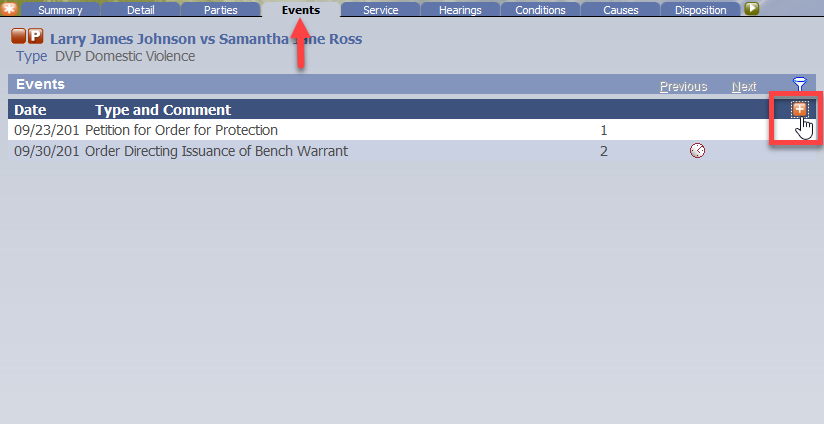 Find the Type field and click the drop-down menu:

Select the appropriate type of Event and click Save.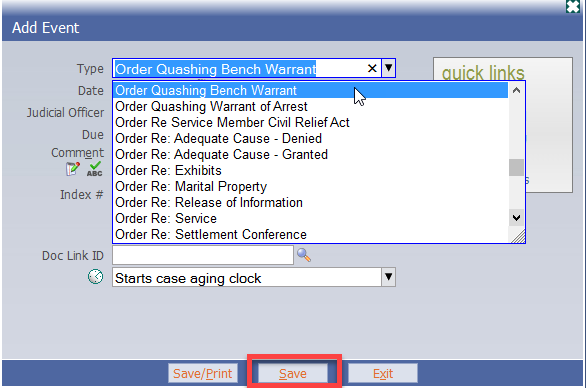 Upon Save, the system will bring you back to the Events tab with the new event displayed as shown below: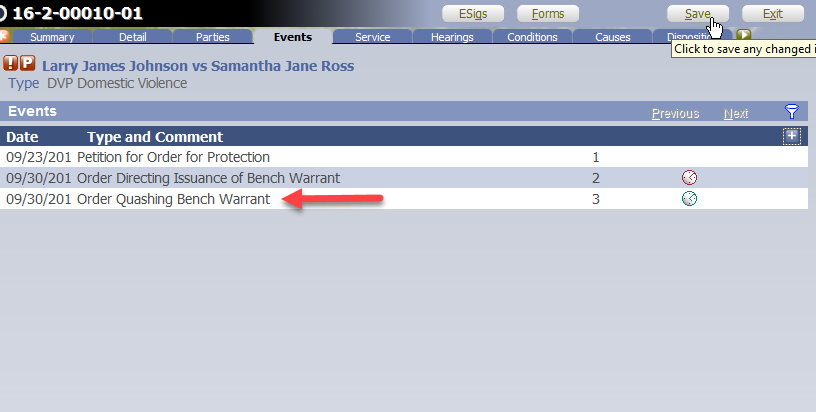 Save the case
RN id: 2433