Can I print a Protection Order after I have already saved the case?
There are two ways to get to the Prot. Orders (Protection Orders) tab.
1. Click on the Prot. Orders tab in the case.
2. Click on the Asterisk icon and select Prot. Orders.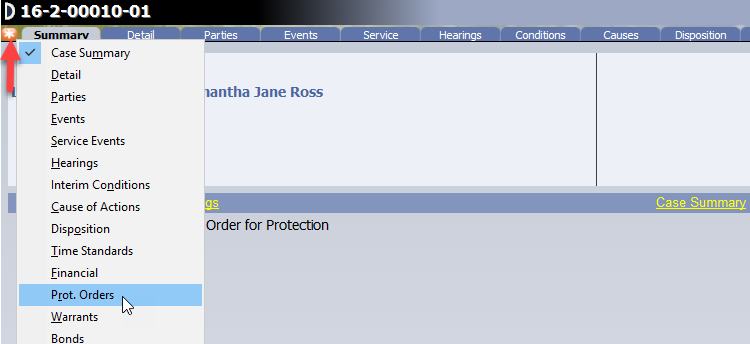 Select the Protection Order Number: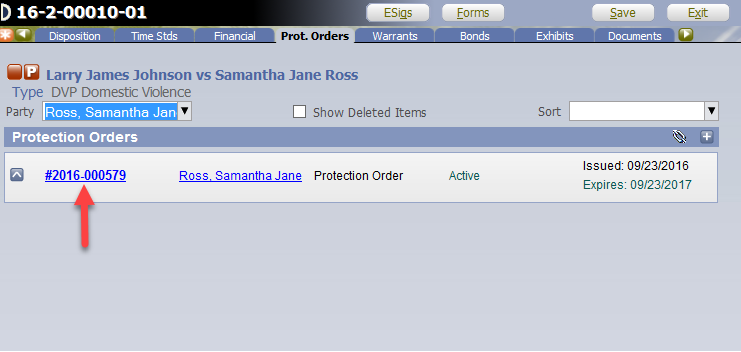 Select the (Microsoft Word) icon at the bottom of the screen: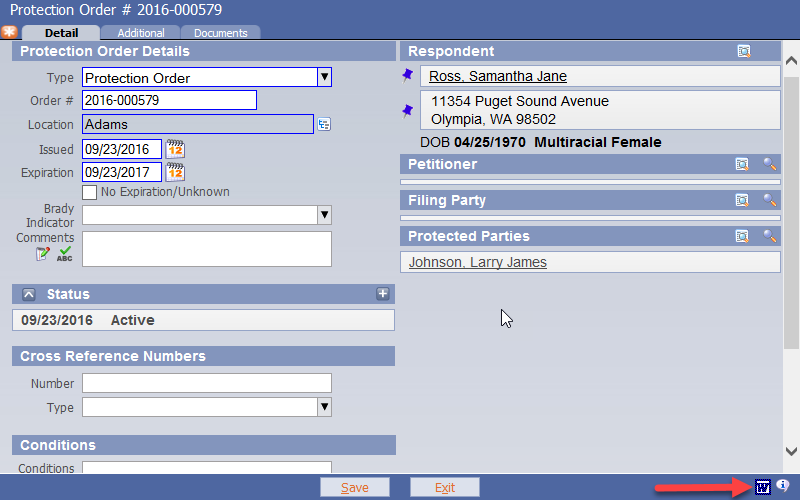 Search the type of Order you would like displayed and click anywhere next to the title of the appropriate Order.
After selecting the type of Order, the printable version of the Order will pop up in Microsoft Word with the merged case information as shown below:
Information in the case may be edited prior to printing, if necessary.
RN id: 2432