How do you consolidate cases in Odyssey?
To Consolidate two cases in Odyssey, click the Detail tab in either case.
From the Detail tab, find the Related Cases field.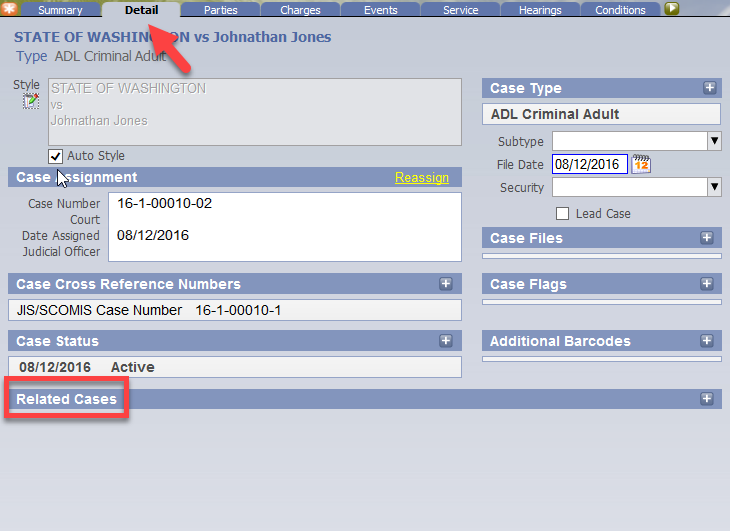 On the right-hand side of the Related Cases field, click the Plus Sign Icon (+)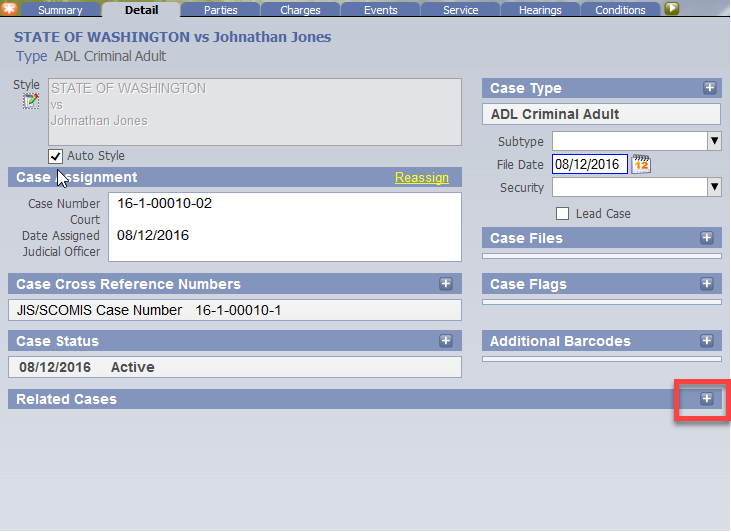 An Add Related Case box pops up.
If the user KNOWS the case number, they will enter the number in the Case Number field and move to the Reason field.
From the drop-down box menu in the Reason field, the user would select Consolidated as shown below: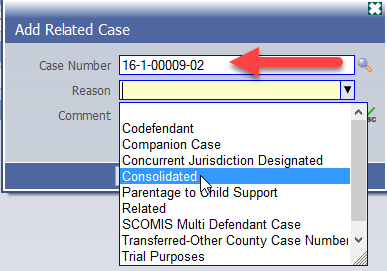 If the user DOES NOT KNOW the case number off-hand, the user can click the Magnifying Glass icon on the right side of the Case Number field.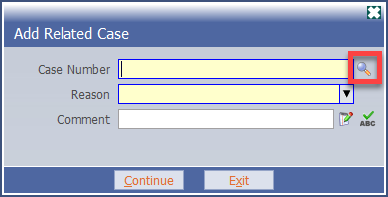 After clicking the Magnifying Glass icon, the search box pops up and the user can do a search of their previously viewed cases under Case History
or
search by Case, Party or Attorney:
After finding and selecting the appropriate case, the Case Number field will automatically populate with the Case Number.
Once the Case Number AND Reason field are complete, the user would select continue as shown below:
(The Comment field is optional if addition information is necessary to explain the consolidation process)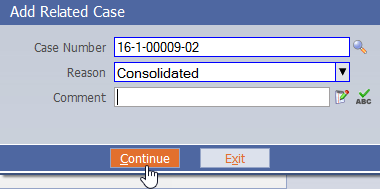 After clicking Continue, the Detail tab will display the information of the Related Case, as shown below: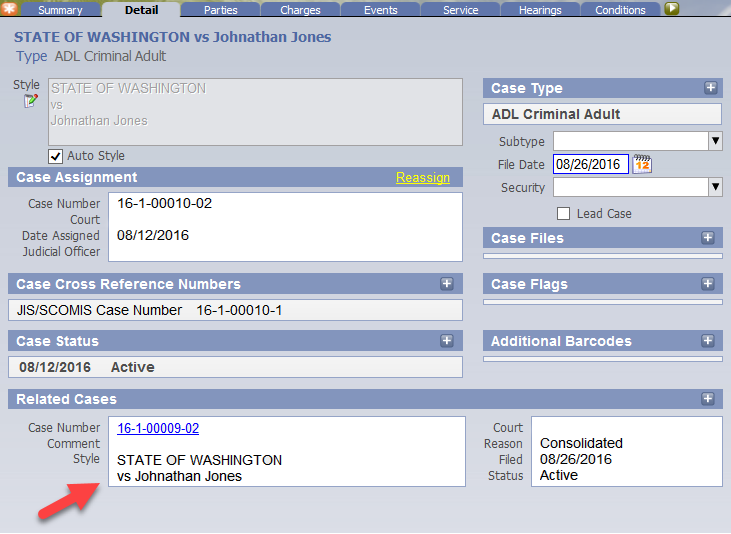 To consolidate two cases, a Lead Case must be determined.
To select a lead case go to the Detail tab and select the Lead Case box and click Save.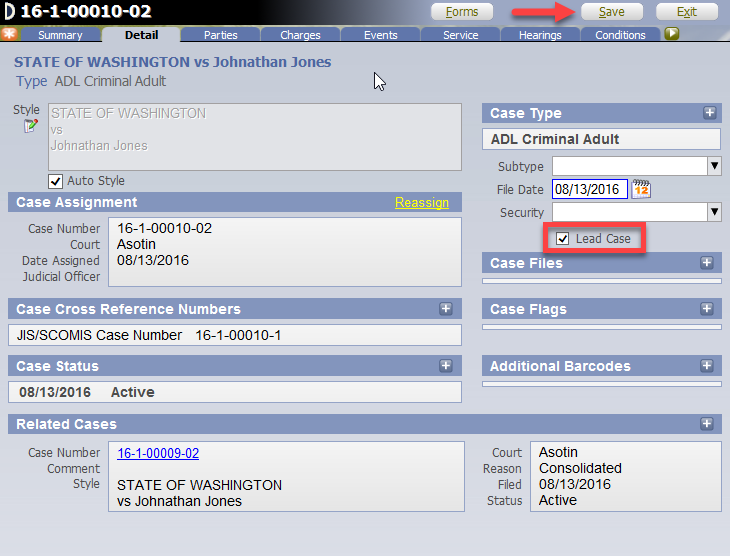 If a user wanted to know if a case had been Consolidated at first glance, they can view the information on the Summary tab: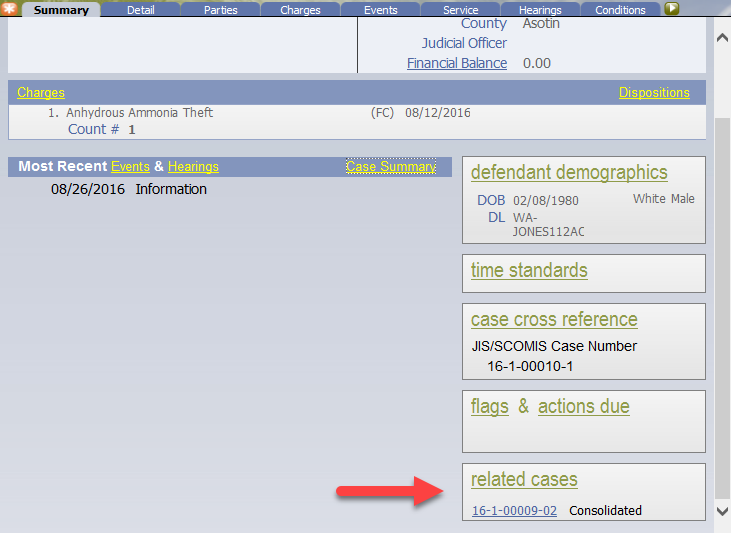 A user is also made aware of Case Consolidation when they are conducting a Case Search:

If a case shows Lead Case, the user can assume the following:
1. There is a Consolidated case
2. The Lead Case is the CURRENT active case. Any current activity should go into the Lead Case.
RN id: 2428